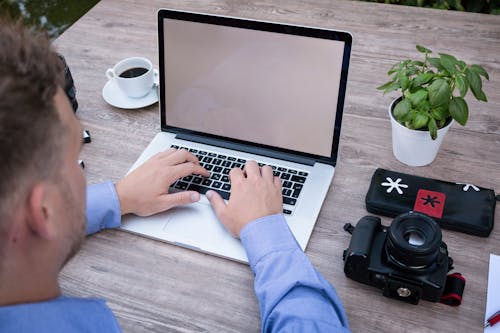 Finding a good free invoice maker app for your small business can feel overwhelming, especially as new invoicing tools are added to the market almost every day while old ones are updated with new bells and whistles. Before you start comparing options, you need to consider exactly what you want in an invoicing app.
One of the things you should definitely look out for when searching for the best invoicing app is the features. Just because a software has more features does not automatically mean it is a better invoicing tool, especially if you end up paying for features that you will never use. However, you also do not want to save money by sacrificing functions that you genuinely need in your business.
Before you choose a free invoice maker app to use in your business, make sure that you look for the following features. Make sure that the app has an invoice generator with customizable templates for professional branding, an easy way to follow up on unpaid invoices, and client profiles that you can save, instead of manually entering data every time.  A good invoicing app should also have a way to store and send receipts for expenses that a client must reimburse, connectivity to multiple payment gateways, and support online invoicing.
Ease of use is also something that you should look for when choosing a free invoice maker app to use in your business. As a business owner, you need to invest in technology that can streamline your tasks, and not one that will make them more complicated. The last thing you want is to start searching for your client list whenever you open the invoice generator or spend hours and hours uploading receipts when you are sending a bill for reimbursement.
For more tips on how to choose a good free invoice maker app, visit our website at https://kippinitsimple.com/